Insulated Food Flask – Triple Layer Stainless Steel Soup & Food Container With Spoon Black, 400ml
About Polar Gear Insulated Food Flask
IMPROVE YOUR LUNCHTIME Fed up with the same old cold lunch, well now is time to fix that and take something warm with you for your day and enjoy it warm for lunch. The 400ml capacity means that a standard tin of soup will fit perfectly but the options don't stop there, weather it be porridge for breakfast during a morning commute or some of last night left over stew, lunchtimes are about to become much more exciting.
ACCOMMODATES ALL TEMPERATURES: Tired of lukewarm food and drink when out and about? No problem, our best insulated food flask ensures food stay piping hot for up to 6 hours. Simply pre-heat the flask before use by adding hot water 5 minutes before use. Need your food to stay nice and cold? Pre-cool with ice-cold water - it'll stay cool up to 6 hours. Just pour out the hot or cold water and the double-layered stainless steel will do the rest, so your food stays the perfect temperature.
SOUP MADE SIMPLE: ALL THE TOOLS YOU NEED: No more losing cutlery from home, our compact food and drink flask comes with a durable PP non toxic plastic spoon which is cleverly connected by the silicone band around the container food flask. If you don't want to use the spoon, the flask has an extra wide mouth so you can sup away without making a mess. The non-slip silicone band also allows for easy opening and extra grip, so forget spilling food or drink when on the go!
LEAKPROOF OR CONDENSATION:Thanks to the extra thick double-walled insulation you can forget condensation, heat transfer or sweating of your food on the outside of your food flask. Your food flask will stay at room temperature on the outside and the perfect temperature on the inside, so no burning or freezing your fingers when holding it. The insulated food flask also has a leakproof screw lid so as long as it's closed properly, no matter how bumpy the road is, there'll be no sticky mess or stains!
PERFECT FOOD FLASK FOR HOT AND COLD FOOD OR DRINKS Whether you want food or drink on the go, our thermal food flask does it all. Choose this reusable food flask and reduce the use of single-use plastic packaging. Help the environment by saying no to one-use plastics and go for this reusable stainless steel, food and drink multi purpose food flask. Helping the planet has never been so easy… or so sleek!
Details
Whether you're traveling with the family or simply need to keep your food hot or cold on the go, the Polar Gear insulated food flask is here to help! With a 400ml capacity and advanced insulation technology, this flask can keep your soup, food, pasta or other food at the perfect temperature for up to 6 hours. And thanks to the extra wide mouth, it's easy to clean or fill with your favourite soup or other foods.
But that's not all! The Polar Gear insulated food flask also comes with a leak-proof screw cap and no condensation, making it perfect for use on the go. It comes complete with a spoon that is held on by the silicone band. More than that, the silicone band also provide extra grip and make it easy to open. Being BSEN tested, it ensures that it's a durable and safe choice for the whole family.
At just 8.5cm width and 15cm in height, this Polar Gear insulated food flask is easy to carry and fits in most bags. So why settle for lukewarm food. Get your Polar Gear insulated food flask today and enjoy your fresh hot or cold food with your loved ones!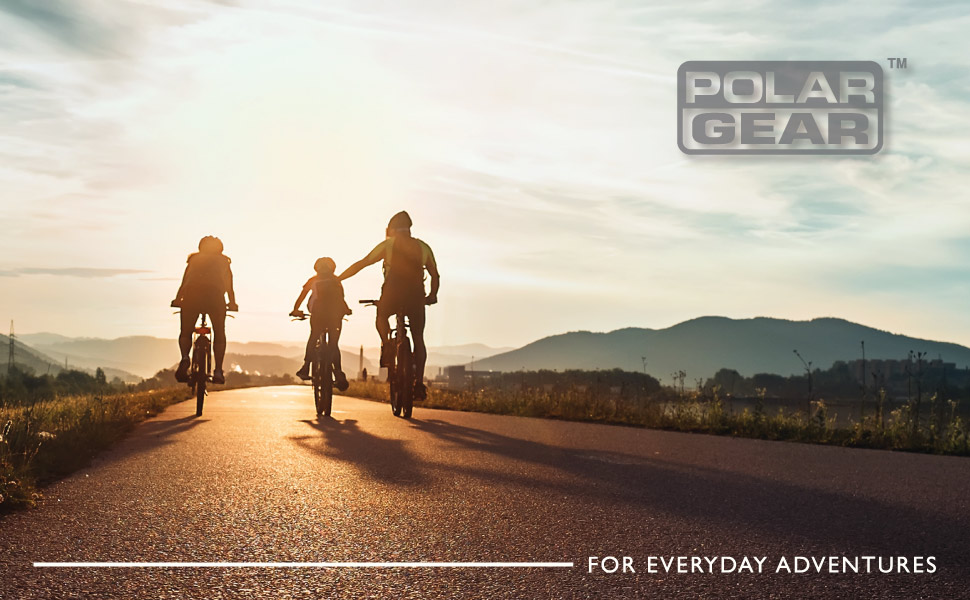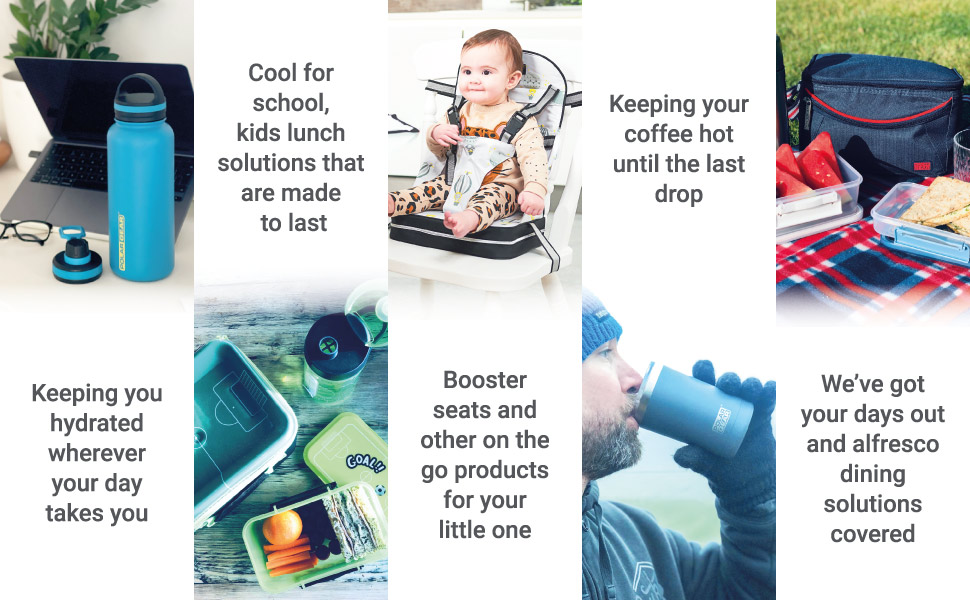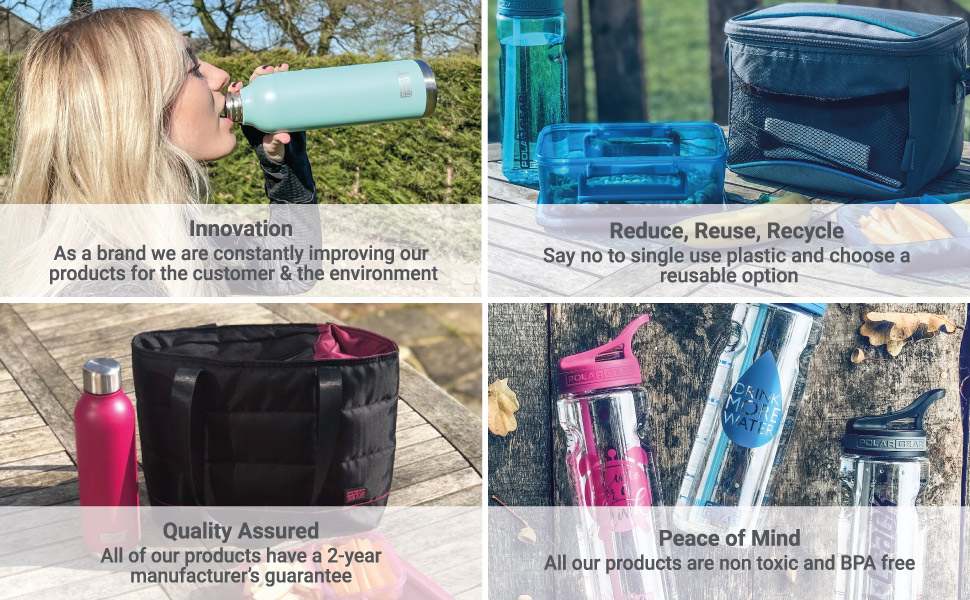 Key Features:

At Polar Gear, we are proud to have been creating high quality, reusable, insulated products for over 20 years and we aim to encourage a sustainable lifestyle for all the family. For us this means drinking lots of water, staying energised with healthy foods throughout the day, reducing use of single-use plastics and food wrap with reusable products each day. Handy for keeping all the family hydrated and nourished on the go, our reusable water bottles are lightweight, durable, BPA free and shatterproof. Find the perfect everyday travel cup to keep your coffee hot, lunch box or lunch bag with ice pack to keep your water cold and everyone energised with snacks to hand. Colours, designs and styles coordinate for matching sets.
Safety advice: 
Please read all product packaging literature and product labels before use. Directions for cleaning: Simply clean the inside through the wide neck with hot soapy water.
BSEN code: BS EN 12546-1:2000.
 
Dimensions (approx):
Width: 8.5cm
Depth: 8.5cm
Height: 15cm
Weight: 344 grams
 
Reviews
Questions (0)