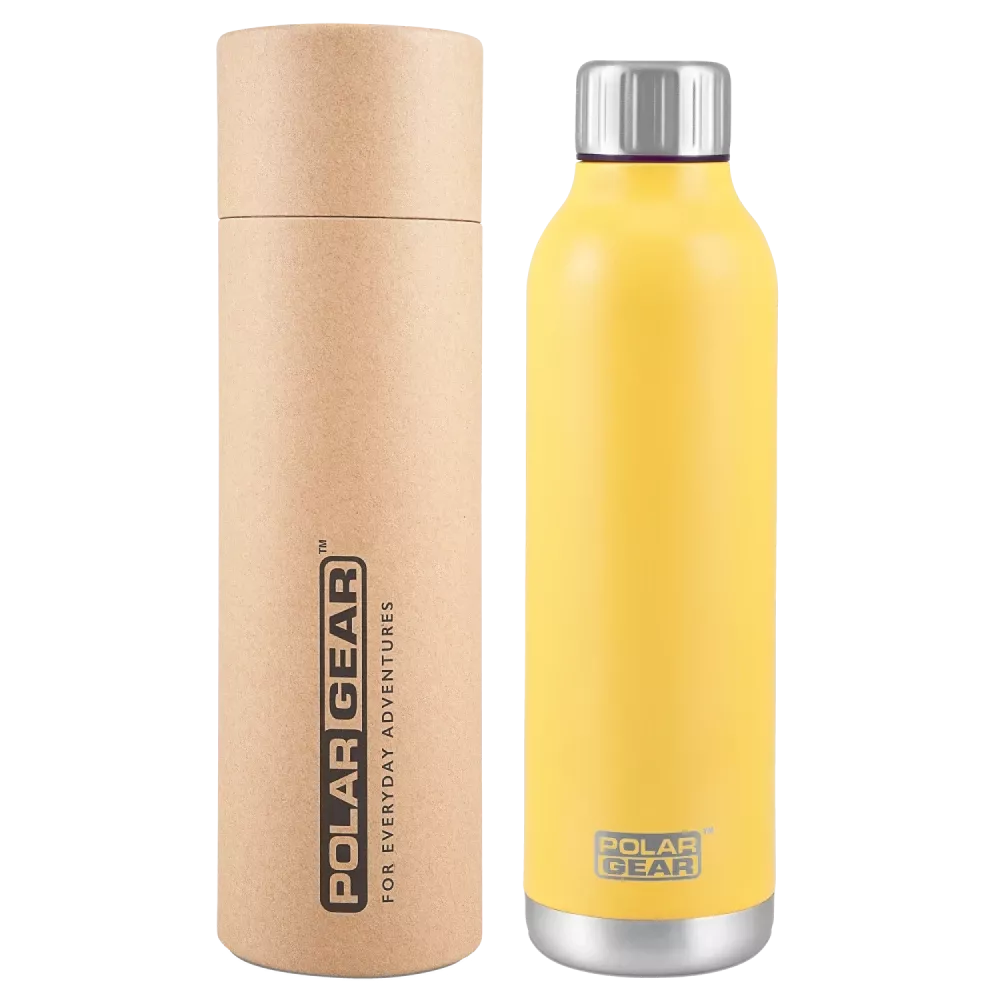 Hydra Flow Stainless Steel Vacuum Insulated Bottle - 500ml Yellow
VACUUM INSULATED DOUBLE WALL:
Our double wall, vacuum insulated, stainless steel bottle ensures your drink stays super cool or hot temperature. Up to 24 hours for cold or hot and warming for up to 12 hours. Perfect for hot or cold weather. Just pre-heat or pre-cool the bottle with water minutes prior then pour your drink in at the desired temperature.

PREMIUM FOOD GRADE STAINLESS STEEL:
Our durable 18/8 grade stainless-steel bottles help you to help the environment by reducing disposable plastic and going reusable. Say no to single-use plastic and save money by investing in reusable, long-life products like our superior stainless steel bottle by making them part of your sustainable lifestyle.

LEAKPROOF - ZERO SPILLS, NO CONDENSATION:
The Hydra Flow bottle has double wall insulation with an additional copper internal coating to prevent water leaking burning your fingers or condensation. The screw cap twist and pour stopper means once you've properly closed the lid, your drink won't spill so no sticky mess or stains as the silicone rubber seals the cap lid watertight.

GREAT FOR TRAVEL:
Whether you're hiking to the top of a mountain, keeping your thirst at bay at work, reaching your water goals at college or during the daily commute, it's important to stay hydrated. The rust-resistant bottle also fits most drinks holders for bikes, car cup holders as well as standard backpack nets and pockets, so your drink is always in arm's reach.
Key Features:
Triple layer, vacuum insulated, stainless-steel premium bottle.
Keeps drinks hot for a whopping 12 hours and cold for 24 hours. Made with premium 304-grade stainless-steel.
BPA Free
Safety advice:
Please read all product packaging literature and product labels before use.
Materials:
Product Dimensions:
Width: 6.8cm
Depth: 6.8cm
Height: 24.5cm
Weight: 208 grams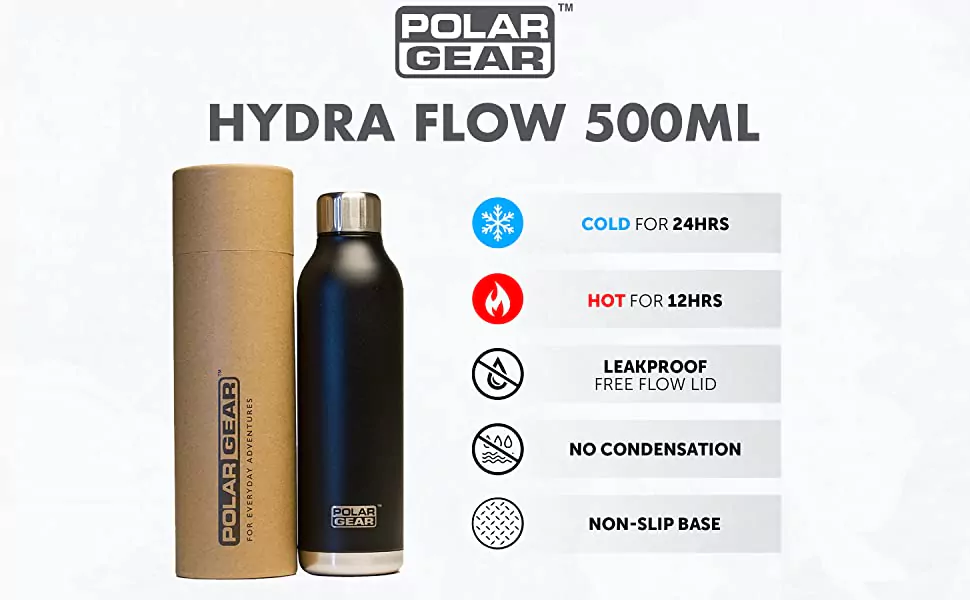 The essential bottle for taking cold or hot drinks out and about
Keep close by when exercising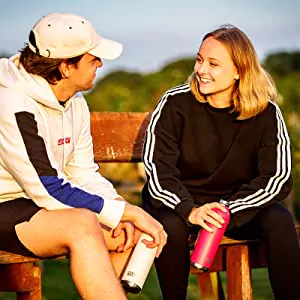 Hydra Flow Stainless Steel Vacuum Insulated Bottle 500ml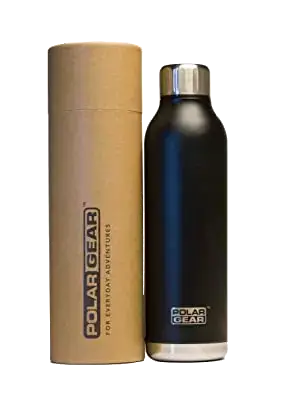 Polar Gear's Hydra Flow
Packaged in branded gift tube
Gift to your loved ones or treat yourself to be more sustainable and reduce single use plastics.
Long-lasting water bottle
All of our Hydra range is made with a double wall stainless steel bottle that is rust resistant and scratchproof.
Leakproof with non-slip base
Keep your drink upright with no spills thanks to our leakproof lid seal and the bottle's non-slip silicone base.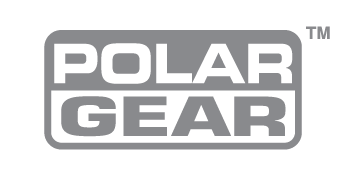 20 years of quality & performance Tested for durability
Our Hydra range has been BSEN tested for rigorous temperature standards.
Safe to use Our stainless steel water bottles are non-toxic and BPA free, with our Hydra range made of 18/8 food grade stainless steel.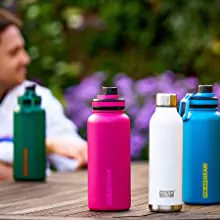 Pre-cool to keep your drink cold
Pour ice cold water into any of our Hydra bottles for ten minutes before adding your beverage to keep your drink cool for up to 24 hours.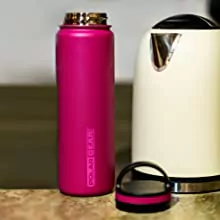 Pre-heat to keep your drink hot
Attach the 500ml bottle to your bike for easy access on your commute, while exercising or on a relaxing bike ride.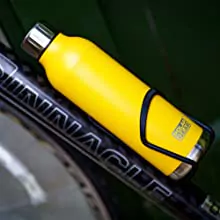 Fits on bike bottle cages
Attach the 500ml bottle to your bike for easy access on your commute, while exercising or on a relaxing bike ride.
Fits in standard car cup holders
Fill up with ice cold water or hot coffee to keep a hydrating drink with you when on the road.