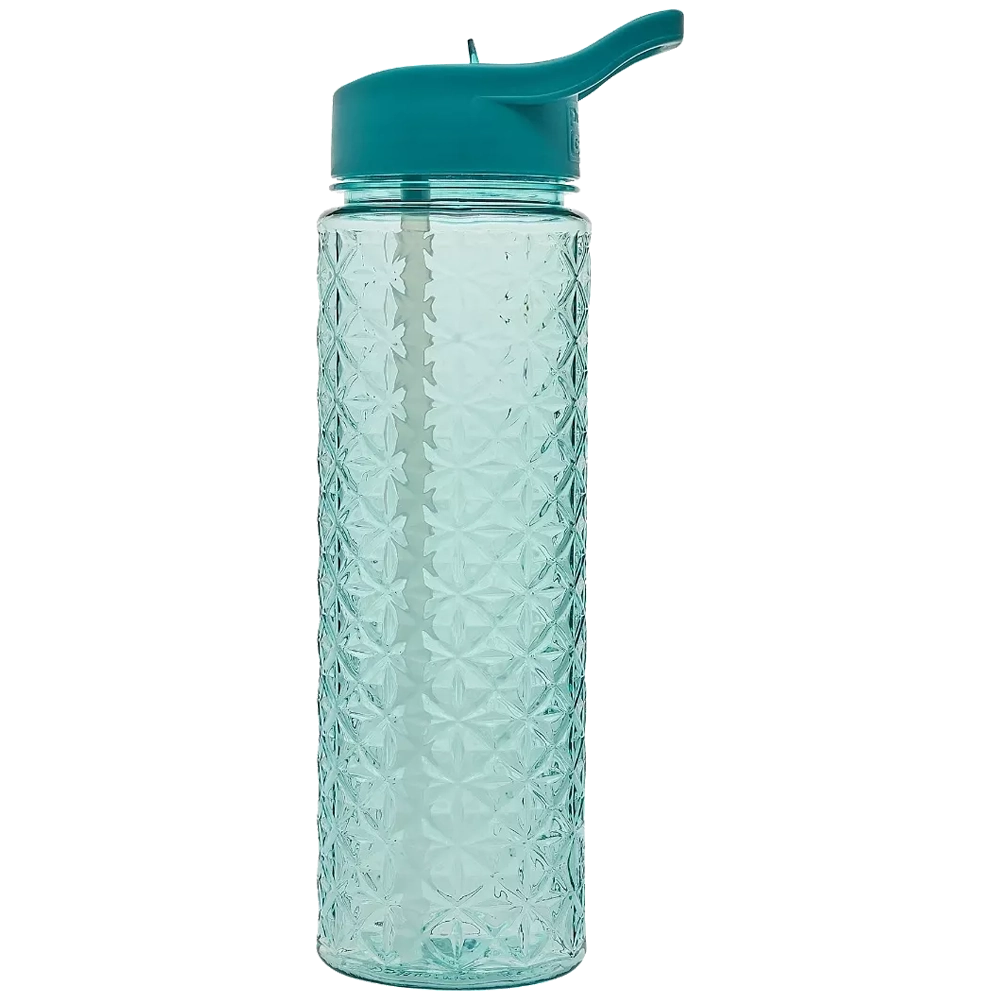 Aqua Style Water Bottle 700ml Teal
HYDRATE WITH YOUR FAVOURITE DRINK:
The extra-wide neck, detachable straw and easy to use screw top makes for quick filling, cleaning and emptying of your drinks bottle; whether you add ice cubes, water, or even fruit. Great gift idea for keeping your loved ones cool and hydrated, and with no plastic taste, the BPA free product makes sure the water tastes fresh.
A SMART BOTTLE YOU'LL NEVER LOSE:
It's only too easy to leave your water bottle somewhere when your day is busy. The integrated carry hoop gives you the option of attaching your drink to your bag for extra security or carrying on-the-go.
SAVE TIME & ENERGY:
The Hassle-free built-in flip-top lid can open the bottle with a single finger, so it's a breeze to take a sip out of if you're thirsty when working out or driving. There's also no need to tip your head back when sipping due to the smart air valve, so this is great for keeping safe and not losing focus. When flipped down, the straw closes the lid, preventing spillage.
SUPER LIGHTWEIGHT & DURABLE
Lightweight at 108 grams with a sturdy internal straw, you can pop in the drink of your choice and away you go. The bottle fits into most standard bike and car drink holders. This 700ml capacity bottle is made of sturdy washable polypropylene plastic, perfect for reaching your daily hydration goals whether you are going to the gym, doing yoga, travelling or even relaxing in the hot tub.
ECO-FRIENDLY & REUSABLE:
Save the equivalent of 1460 plastic water bottles from getting tossed into a landfill by coaching the next generation into using a reusable water bottles. Helping the planet has never been so easy… or such a nice shade of green!
Key Features:
BPA free
Made from stain-resistant, no chemical plastic smell and durable PETG plastic.
Flip up, easy flow straw
Wide neck for easy cleaning and refilling
Comfortable to hold - indents moulded into the bottle for an easy grip
Hand washing recommended to protect printing but dishwasher safe (top rack)
700ml capacity
Materials:
Dimensions:
Width: 8.5cm
Depth: 8.5cm
Height: 24cm
Weight: 109g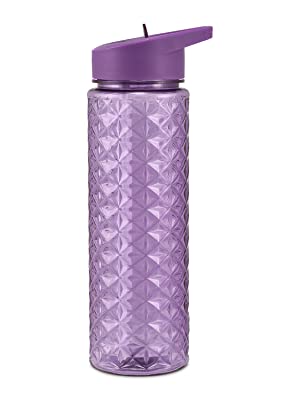 Polar Gear Aque Style Water Bottle - 700ml
Hydration all day everyday with our sturdy reusable water bottles made from robust durable plastic
We all know how important it is to stay hydrated. Investing in a quality reusable water bottle is the best way to ensure you keep drinking.
Polar Gear water bottles go with you anywhere: on a run or long journey, in your bag on a day out, on your desk at work or school. In bold purple or blue, this bottle is a firm favourite with Polar Gear customers, and as they are a reusable alternative to disposable ones, the planet is impressed too!
Made from quality, BPA free durable plastic
Flip-up easy-flow drinking straw
Funky 3d diamond texture in purple
Carrying hook for smaller hands
Dimensions 8.5 x 8.5 x 23.5 cm
Lightweight: Only 109g
700ml capacity
Dishwasher safe (top rack)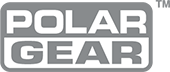 Polar Gear Water Bottle - 700ml Capacity

Polar Gear has been designing durable, reusable food and drinks products for more than 20 years and produce a wide range of quality flasks and lunch accessories.
The Polar Gear Collection includes water bottles designed for the optimum drinking experience. Other popular items include our Aqua Curve collection, Fruit Infusers, Ice Sticks and Daily Water Trackers.
Polar Gear Aqua Style Bottle
With its funky, multi-faceted appearance, this semi-transparent design allows you to keep track of you or your child's hydration. We suggest not putting fizzy beverages in this bottle as the carbonation can cause the liquid to fizz out through the straw. We don't want any mess, do we?
Made using only tough durable plastic, the container is lighter than glass, with all the strength and rigidity needed for a high-performance drinks bottle. Dishwasher safe on the top rack allows for easy cleaning.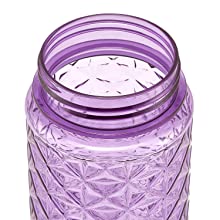 Wide Screw Top Neck for Easy Cleaning With the Option to Add Excitement to Your Beverage

We've really thought of everything. The screw top keeps your lid safely secured even if you choose to take the bumpy road home and integrates with the straw, which closes when not in use to provide a full seal.
Do you run daily, take walks in the woods, need a drink for work but want to avoid single-use plastics? Maybe the hot tub calls to you after a long hard day, perhaps your little cherub needs a sturdy bottle they can take to school and rely on not to leak on their science homework?
No nonsense. No leaks. No single-use plastics.
Drinking Lid With Flip-up Straw (self-contained when closed)
If you have a sugar-based juice or smoothie you can keep bugs away with the rigid press-up straw that is self-contained in the lid. The straw can be opened easily with just one finger, so if you're holding a child's hand or have a phone call you simply can't miss, you can still reach for your refreshment. The smart design also includes an air intake valve just behind the straw (open only when the straw is in the drinking position), so that when drinking you will not experience any vacuuming. You will be able to keep sipping away!
Carrying Hook On Lid of Bottle

The neck of the bottle may be too wide for a child's hand to carry, so the carrying hook enables them to zip around while keeping hold of their beverage. The wide hoop will not irritate or rub, so if you enjoy hiking or travelling over long distances in rain or shine, the Aqua Style range would be ideal for you too.